Originally published at Still Xerlic. You can comment here or there.
On January 3rd 2011, Nicblue decided that he was going to level his WHM to 90 through the almighty power of the dominion op. RDM had had its day in the sun, and it's now become a washed up has-been of a support job that reminisces about the days when you couldn't get Refresh from a subjob and MP was actually scarce.
He said that he would let people leech since it had no affect on his own exp, so I joined the masses that hung out by the NPC and spammed my enter key every 5 Detectors along with 6 of my fellow naked linkshell members. I got it from 57 to 86 on that first night, and a few days later on Jan 12th, 2011 I dinged level 90.
Hello, meet my Ninja.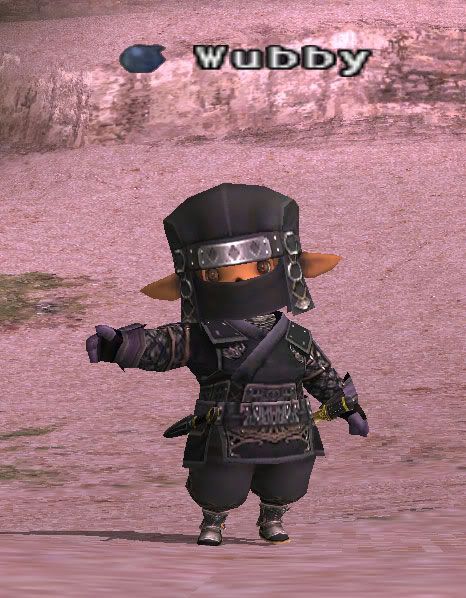 I know NIN has become quite a bandwagon job nowadays. It's for good reason, though. I initially had a lot of fun using NIN. Hell, I still do. With the staple atmas, you attack fast, hard, and often multiple times per round. Not only that, but you have survivability since you have shadows and enough evasion to actually make a difference to most mobs. It was a far cry from what my SAM had become in Abyssea. I was able to do things solo on NIN more efficiently than on SAM, BLM or RDM. One of the first things I did was farm one of these.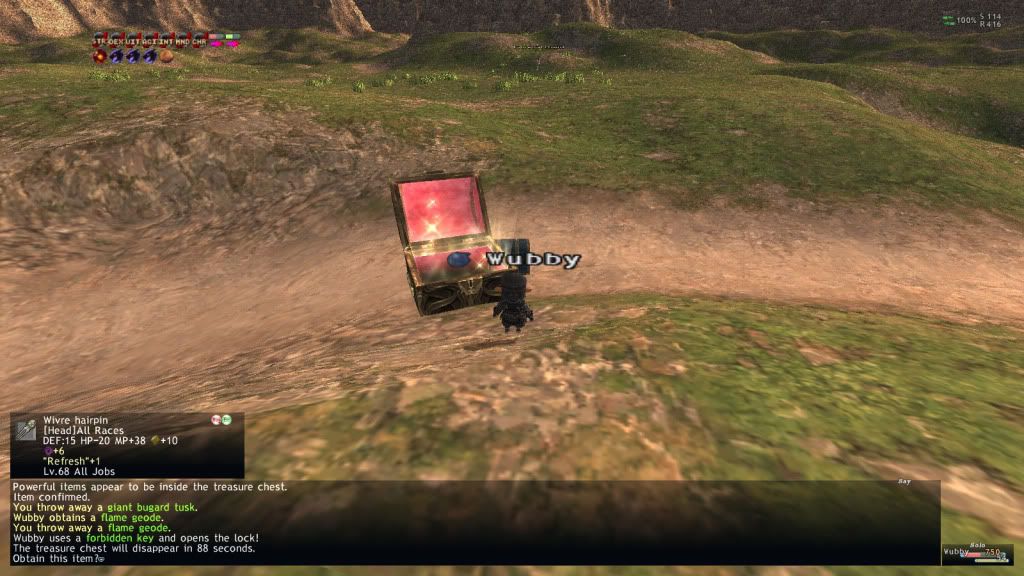 My freshly dinged 90 NIN was pretty awful, to say the least. I used a lot of hand-me-downs from SAM, which is actually pretty bad for NIN as there are very few pieces of gear that are considered optimal for both jobs. On that first night, I TP'd in something like 2x Fudos, WTurban, PCC, Brutal, Bushi, Usu Body, Dusk Gloves +1, Rajas, Sniper +1, possibly a Foragers(?), VBelt, Byakkos and Usu Feet. My Jin set didn't exist. I kind of wish I took more screenshots of my NIN as I made progress, but Guildwork's automatic updating of character equipment in addition to the ease of getting +2 gears made me pretty lazy about doing this.
I knocked out a lot of the straight drop items that NIN can use like Hochomasamune, Kamome and Loki's Kaftan. I also had to work on some more remedial stuff like questing AF1 body and building somewhat passable sets for TP and Jin. I also dropped Bushi in favour of Suppa.
After getting the quick stuff out of the way, it came time to work on Empyrean Armor +2. Thankfully, when Mog Sack was implemented, I had started to horde seals for jobs that I was considering playing in the future, and NIN was one of them. So, I had a pretty good head start in getting my NIN up to snuff having 4/8 Head seals, 3/10 Body seals, 8/8 Hand seals and 5/8 Leg seals ready to go. I finished up head and legs first since those are really useful pieces of gear and got 8 feet seals.
Getting the upgrade items for the +2 pieces went super fast. Nic needed Cards of Balance for his WHM mule's legs, so we farmed up 4 sets for Sobek and I got my 6 stones. I also lotted all the skins just in case since at the time I was considering Masamune… insert forshadowing. The pieces for the head were a joke as Ulhuadshi only takes 2 pop items and I knew a lot of ppl who had the Worm KI from random gold box farm sessions. I then farmed up 2 pop items for Ketea in Vunkerl and was lucky enough to get 3 cards from each pop. One grellow proc came from switching jobs to BLM/BRD and Esealing a threnody. Unfortunately, my luck with getting the NQ feet was a polar opposite. I spent several days trying to farm the feet and literally got every single feet that Vunkerl had to offer except for NIN. My SAM feet count alone was at 7.
Ironically, I ended up getting the feet by pure chance. I was vacuuming my apartment one night and happened to look at my screen. Apparently, my LS was doing Bukhis and happened to get a NIN feet from a random box and were telling me to come on LS and on tells. I couldn't hear the chimes due to the vacuum and it was only by some stroke of luck that I happened to look at my screen. Much thanks to them for enabling me to get, in my opinion, one of the most useful pieces of Empyrean +2 in the game.
So, after a couple of weeks of work, my TP/WS sets looked like this: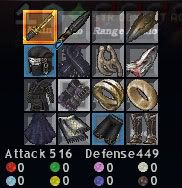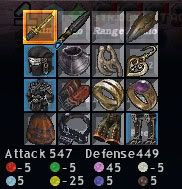 These screenshots are pretty old, and I ended up swapping Iga Ninga +2 for Loki's and Cavaros for Atheling for Jin, but that's the general gist of my gear.
Satisfied with my NIN, I returned to the idea of upgrading an Empyrean weapon. I was previously working on Masamune and was almost finished with the NM trials that lead up to the Gem/Lantern stage. But, I was having a lot of fun with NIN, plus I had 8 skins from a bunch of Sobeks, and SAM has become pretty disappointing in Abyssea. Plus, Fudo is a very boring looking WS.
So, I decided to work on Kannagi and on January 24th I began to farm Briareus. It started off a bit slow. I started off mainly solo after reading Mojo's guide on BG before remembering that I had an alt account that I had deactivated a while ago. He's appropriately named.
I was pretty rusty at dualboxing since I hadn't done it since before I got banned on original Xerlic, but I picked it up again pretty quickly. Having a second monitor to watch both screens and using FFXISwitchmonitor to bind swapping windows to my controller so I didn't have to alt/tab helped a lot.
Still, I felt that this stage was incredibly slow. There was a lot of running between pops since none of the 3 low tier Gigas NMs are near a conflux, plus Briareus/Sobek empyreans area popular weapon to do so there was often congestion waiting for people to finish their NMs. Once I got to Sobek, it was a lot faster. I finished getting 42 skins in about 4 days, even with the heavy competition at Gukumatz.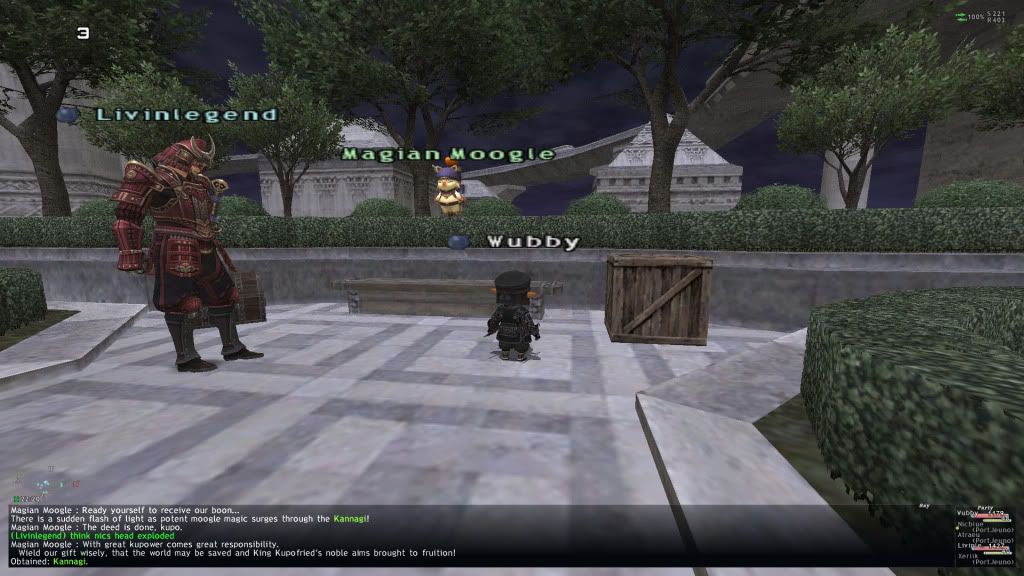 Blade: Hi set: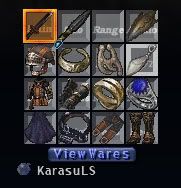 I've also gotten Epona's Ring since taking that SS.
Just some quick thanks:
Evannnn, Nicblue, Livinlegend for helping along the way and for the final pushes on both Briareus and Sobek.
Raineh for helping out with the initial 8 Sobek Skins.
Nugget, Thuun, Fruitcup and Shadowkittie for random help at Sobek and helping claim in Gukumatz's Aery.
Pierceddarkness for letting me come on his shout Sobek run and getting people to pass the skins to me.
Random groups that wiped to Sobek and providing me with free skins.
Everyone else I forgot for help along the way or just moral support.
All in all, I'm pretty happy with Kannagi. The WS looks awesome on Taru also.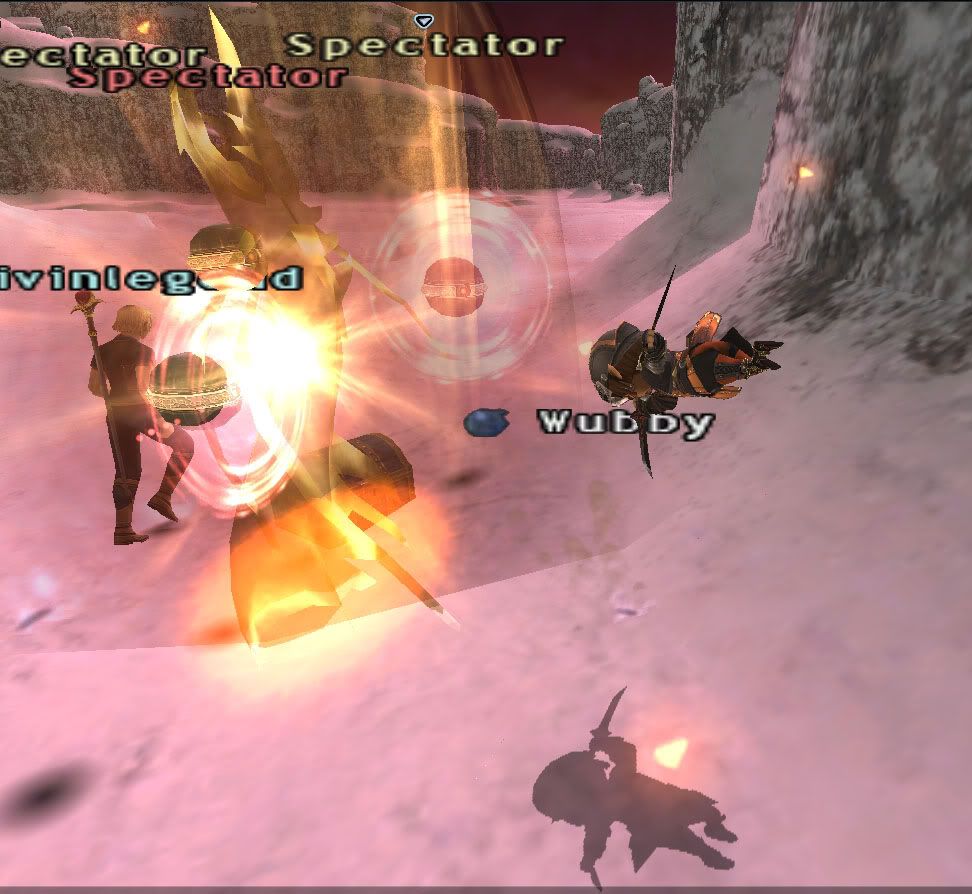 To be honest though, I've kind of hit a wall. It's so easy to make progress in FFXI thanks to Abyssea that it's easy to get caught up in the rush. But, you reach a point where you've seriously completed every goal that you set out to do. So, what do you do then? Start another job? I mean, I can work on 90 Kannagi, but the jump from 85 to 90 is nowhere near as great as the one from 80 to 85. I can go back to working on Masamune, which should be easy to do with the dual box healer and an Empyrean weapon, but it's sort of like restarting the process of NIN except with SAM.
I've been toying with the idea of giving FFXIV another shot and probably will this weekend, especially with the recent changes to SP gain. Oh well, we'll see.